4. Usage¶
4.1. Enable the spellchecker plugin in settings¶
Spellchecker languagepacks should be enabled via your settings. These settings can be found in "Settings -> Mail -> HTML editor settings".
Note
Please be aware that for the spellchecker button to be visible by default, your admin has to define a default language in config-spell.php. Alternatively, a user can enable the spellchecker and languages via the settings menu.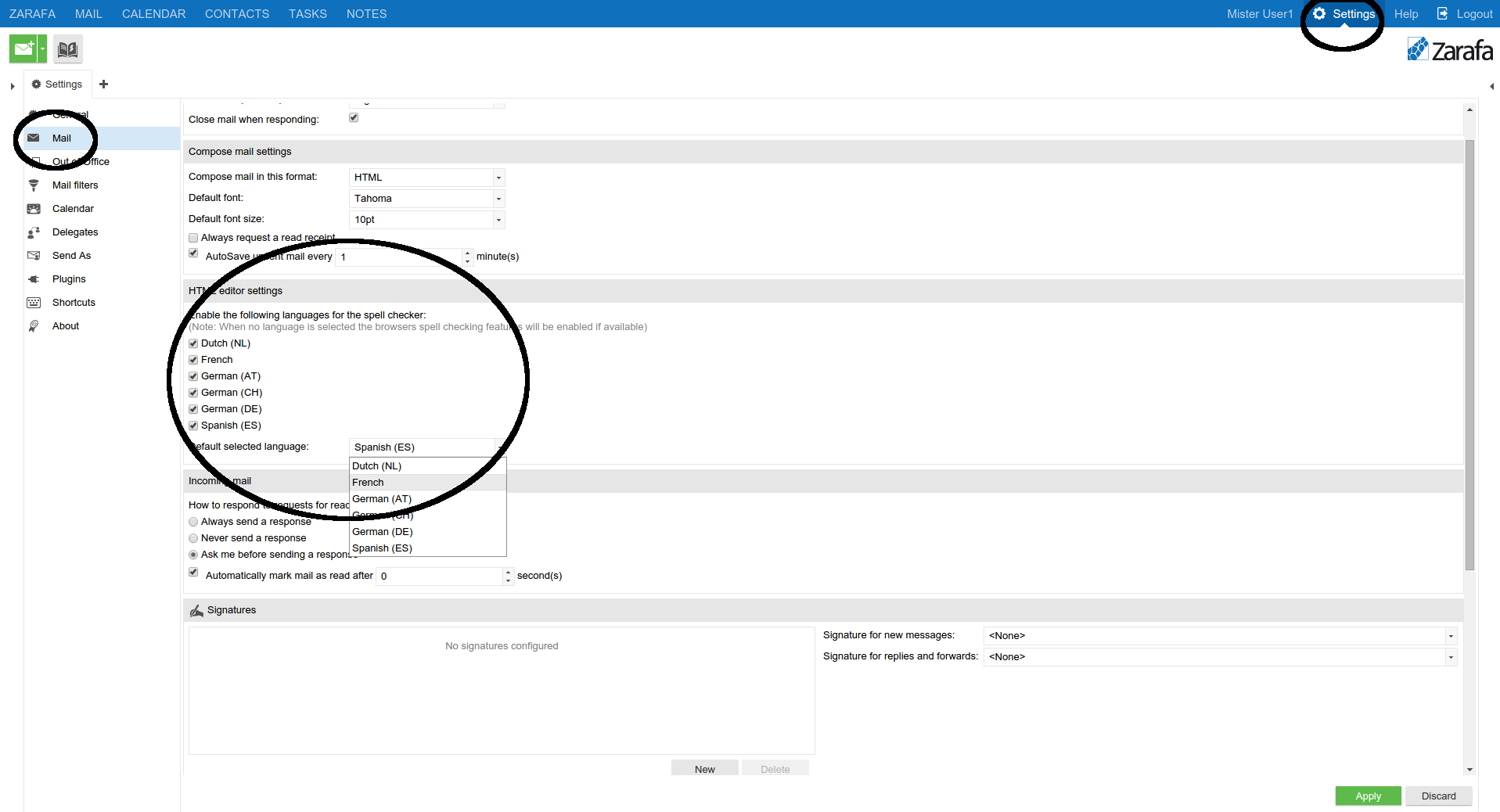 4.2. Use the spellchecker plugin¶
After you've typed a word you can check the spelling by clicking the spellcheck button in the editor. If a word is invalid, you can see spelling suggestion by left-clicking the word.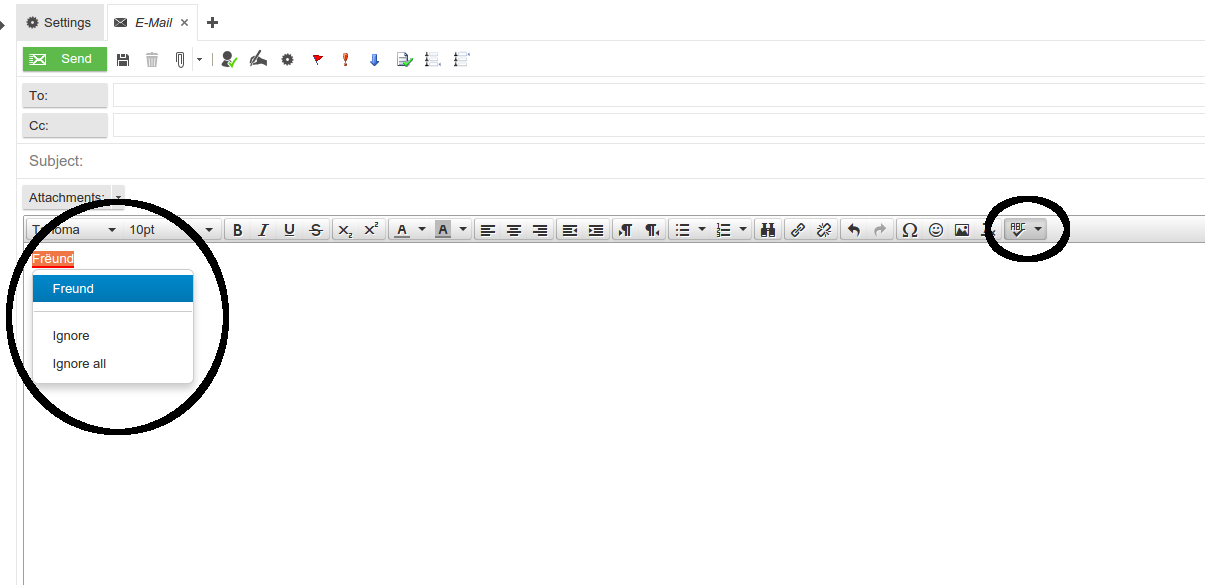 4.3. Switch language¶
Switching between enabled languages can be done easily. Simply click the dropdown next to the spellcheck button and a dropdown with languages will appear.